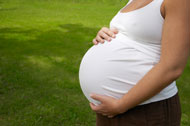 For many adults, starting a family should be the most exciting and fulfilling time in their lives. Yet, for around 25% of the population, conception can end up being a frustrating and stressful process, which can ultimately lead to emotional and financial strain.
However, there is hope for those looking to conceive.
An approach combining Chinese medicine, acupuncture, herbal medicine and nutritional counselling may be helpful for the following conditions:
Fertility Concerns for Women
Click on the Book Now button below to find out more how Drew can enhance your fertility.